Regular price
Sale price
$44.99 USD
Unit price
per
Sale
Sold out
Luna: Cute Cat Plushie
Wrap your arms around Luna, the adorable cat plushie that will melt your heart with its softness. Crafted with the utmost care and attention to detail, Luna is made from premium materials that ensure a cuddly companion you won't be able to resist. Its plush fur is luxuriously soft, making every touch a delight for your senses. With Luna by your side, you'll experience a comforting embrace that brings warmth and joy to your life.
Endless Whisker-twitching Adventures
Luna is not just a plushie; it's a gateway to a world of imagination and playfulness. With its bright, sparkling eyes and mischievous smile, Luna invites you to embark on countless whisker-twitching adventures. Whether you're reenacting exciting feline acrobatics or creating imaginative stories, Luna will be your faithful companion through it all. Let your creativity soar as Luna becomes the star of your own whimsical tales, providing endless hours of entertainment and companionship.
Perfect Gift for All Ages
Looking for the perfect gift to bring a smile to someone's face? Luna is here to make hearts skip a beat. Whether you're searching for a birthday surprise, a heartfelt gesture of love, or a charming companion to brighten someone's day, Luna is the ideal choice. Its irresistibly cute design and lovable personality appeal to both the young and the young at heart. Give the gift of warmth, comfort, and joy with Luna, and watch as it becomes an instant favorite, treasured for a lifetime.
Emotional Support Stuffed Animals: How Do Giant Plushies Help?
Plushies, like Luna, go beyond their cuddly exterior and offer remarkable benefits for your well-being. Studies have shown that snuggling with a plushie can help improve mental health, reduce stress and anxiety, and even promote better sleep. Luna's comforting presence can be a source of solace during challenging times, providing a sense of calm and reassurance. Additionally, Luna's heirloom quality ensures a long-lasting companion that can be cherished for years to come.
Whether you're looking to treat yourself or find the perfect gift, Luna is the ideal choice. It's irresistible cuteness and superb craftsmanship make it a thoughtful and heartwarming present for all ages. Whether it's a birthday surprise, a token of love, or a gesture of friendship, Luna will instantly bring joy and warmth to anyone's heart. Give the gift of Luna and witness the smiles and happiness it brings to those who receive it.
How to Care for Your Giant Plushies?
To keep Luna looking its best, follow these simple care instructions:
Gently hand wash Luna using mild soap and lukewarm water. Avoid using hot water as it may damage the plushie.
After washing, gently squeeze out excess water without wringing or twisting Luna's fabric.
Allow Luna to air dry naturally in a well-ventilated area. Avoid using a dryer or direct heat sources.
Once dry, fluff Luna's fur gently with your fingers or a soft brush to restore its plushness.
Luna can also be dry cleaned for a thorough and safe cleaning process.
Remember, Luna is a cherished companion, so handle it with love and care to preserve its lovable charm
Share
View full details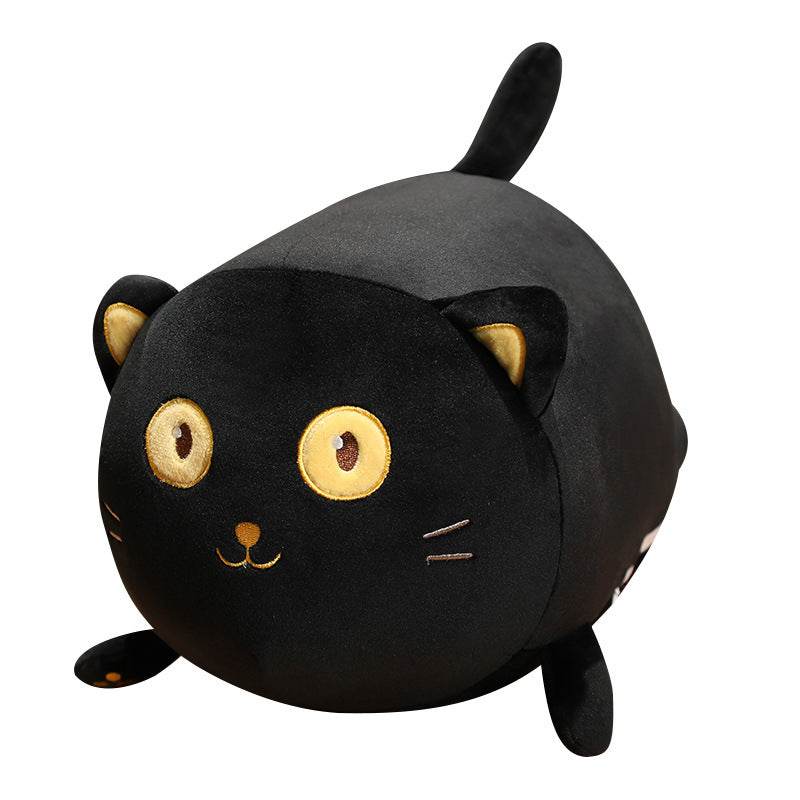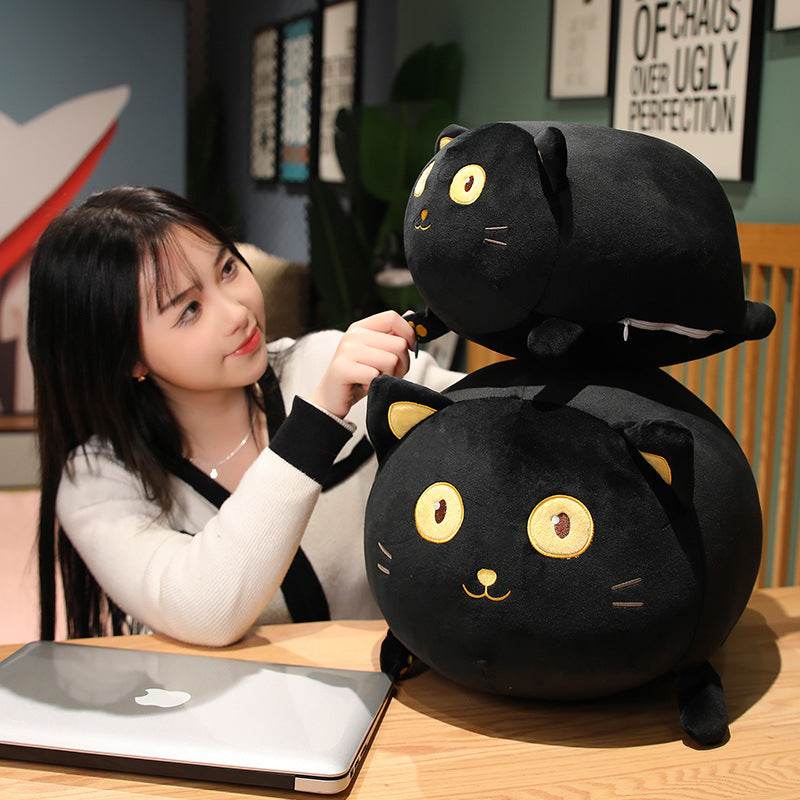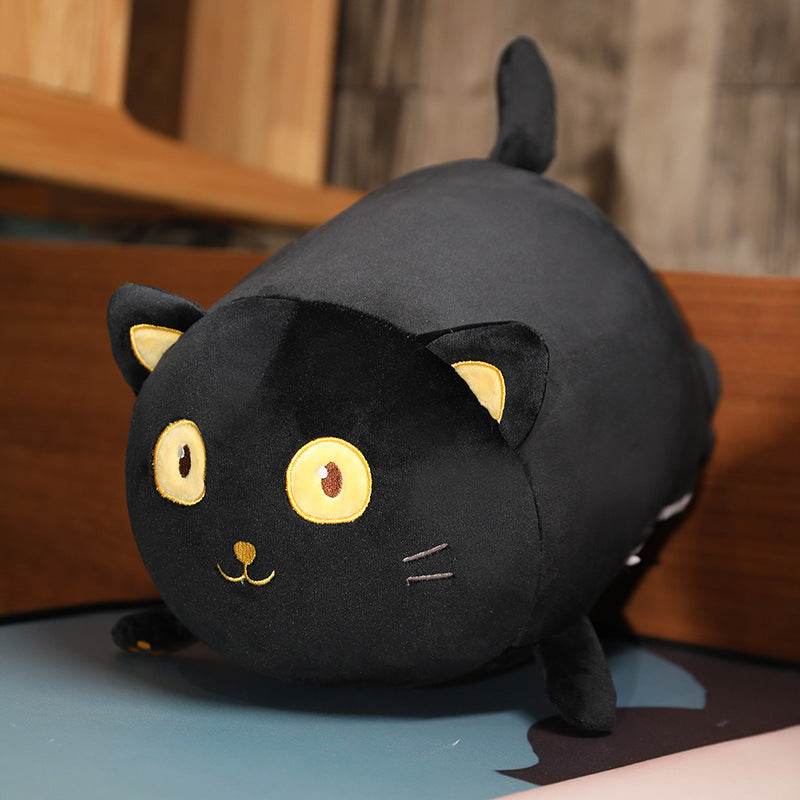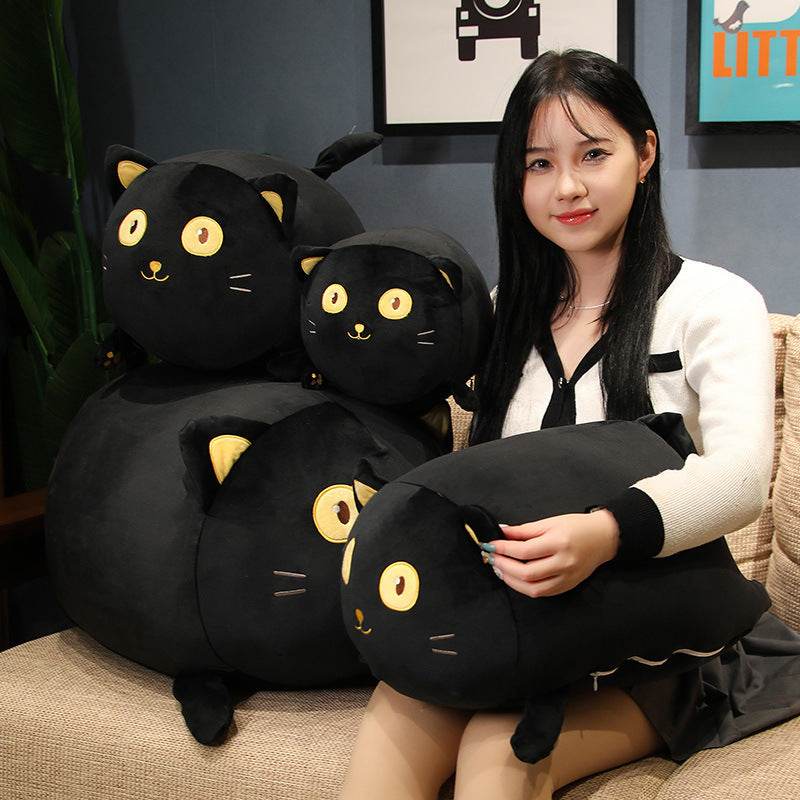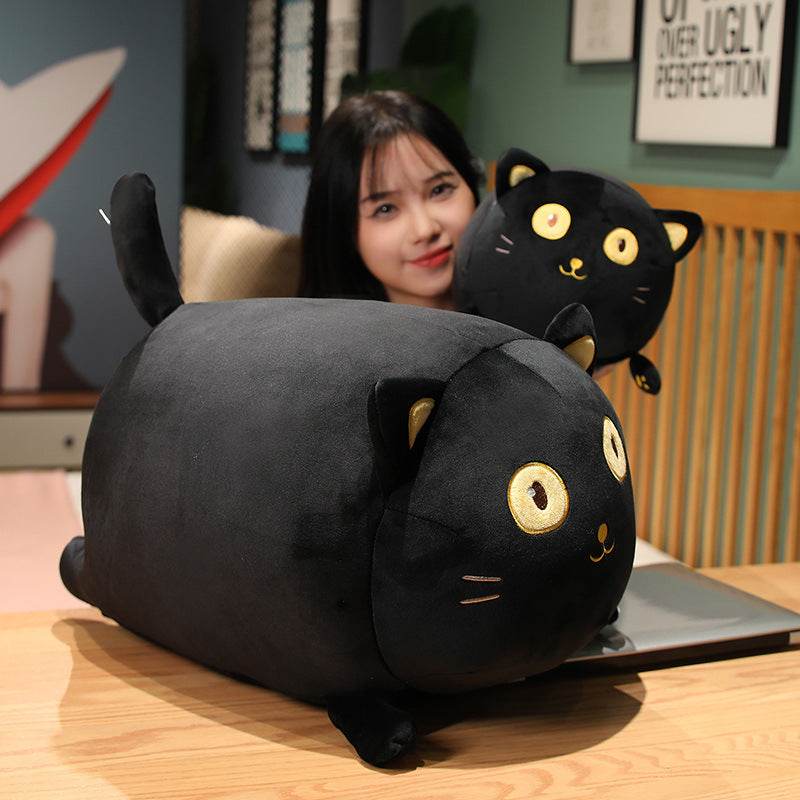 Cuddle up with the cutest Cat Plushies and unleash your inner Cat Mom!
Cutest Cat Plushies
Welcome to our purrfect collection of cat plushies! Our giant stuffed cats and cat plush toys are the perfect addition to any cat lover's collection. Whether you're looking for a cuddly companion or a unique gift, we've got you covered. Each of our plushies is made with love and care, ensuring that they are as soft and adorable as can be. So, let's dive into our collection of feline friends!
5 Purrfect Reasons to Cuddle Your Cat Plushie
Instant mood booster

Whether you're living alone or simply feeling lonely, your Cat Plushie can be a comforting presence. It can fill the void of companionship and provide a sense of belonging. Snuggle up with your Plushie and feel its warmth and love.
Ultimate comfort provider

Your Cat Plushie is more than just a toy – it's a source of comfort and security. Hug it close and feel its softness against your skin. Its gentle presence can help you feel safe, loved, and protected.
Your Personal Stress-Reliever

Life can be stressful, but your Cat Plushie is always there to provide comfort and calm. Whether you're snuggling up with it after a long day or simply holding it during
A Companion that Listens

Sometimes we just need someone to talk to, and your Cat Plushie is always ready to listen. Pour your heart out to this furry friend and feel the weight lift off your shoulders.
A Reminder of Your Inner Child

As adults, we often forget the simple joys of life. But your Cat Plushie can be a reminder of the joy and wonder we felt as children. Embrace your inner child and enjoy the fun and playfulness that comes with your adorable, Kawaii-inspired Cat Plushie.
Give a Forever Home to Our Cat Plushie
By adopting one of our giant Cat Plushies, you'll not only be bringing home a new cuddly companion, but you'll also be giving it a forever home where it will be loved and cherished. Imagine the joy on your face as you hold your new Giant Cat Plushie in your arms and feel its warmth and softness against your skin.
Adopt A Cat Plushie
5 Good Reasons To Try Us
Handpicked

We have handpicked creative, original gifts and experiences that go beyond the ordinary.

Free Insured Shipping

All packages are carefully secured insured before shipping. Enjoy free shipping with easy exchange.

24/7 Support

Have a question? Don't worry we are here to help ALWAYS.

Secured Payments

All payments are secured and encrypted via PayPal. Also, we accept all major debit and credit cards.

Secured SSL Certificate

We have a secured SSL Ceriticate to protect your information from hackers or spams. All payments are secured and encrypted via PayPal.
Naming your stuffed animals can be a fun and endearing experience. To help you find that perfect name, we've compiled a list of 101 unique and charming names that will...

Naming your stuffed animals can be a fun and endearing experience. To help you find that perfect name, we've compiled a list of 101 unique and charming names that will...