Our LED Moody Lights™ instantly sets the mood of your car! Simply plug into your cigarette lighter/12v socket and pick your color! Adjust the lights to the sound of your music, or just use them independently. These lights will make any car the life of the party!
 4 LED Light Strips
 Adjustable Brightness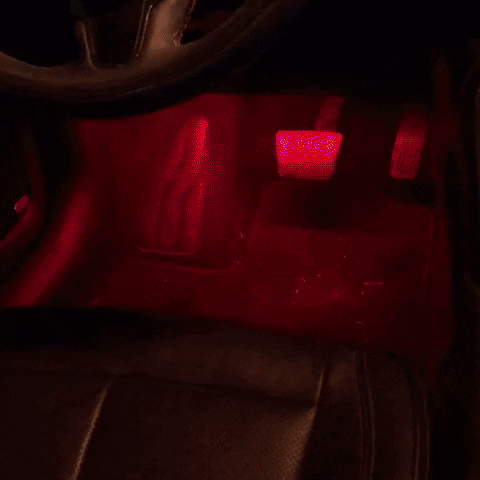 Quickly select your favorite color & ride in style all night long!
The
Car Interior LED Lights 
are a set of four strips of LED lights that can be easily installed around your car. These lights are installed with an adhesive strip on the back for a hassle-free easy installation. They can be installed on the underside of your glove compartment or steering wheel, on the sides of your car, on the ceiling, or on any other surface!